MAPI
Bild von https://en.wikipedia.org/wiki/File:Fairfield_Business_Park,_Fairfield_IA.JPG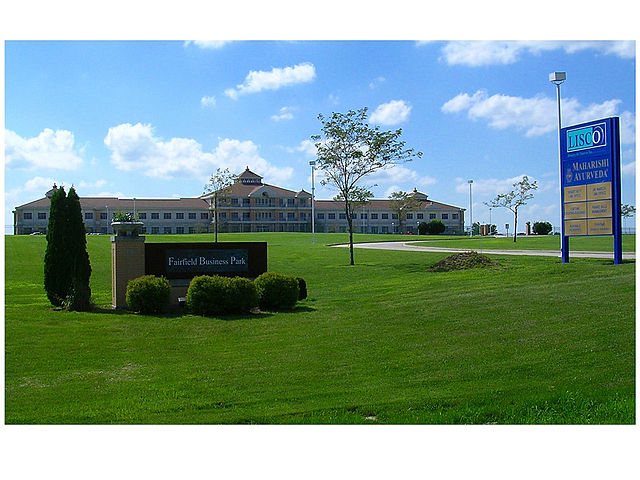 Fairfield Business Park, a Maharishi Sthapatya Veda architecture building located at 1680 HWY 1, in Jefferson County, Iowa, north of Fairfield. It was built in 1998.[1][2]
Tenants include LISCO (Local Internet Service Company) and Maharishi Ayurveda Products International.
User Keithbob (talk | contribs)
References
Licensing
I, the copyright holder of this work, hereby release it into the public domain. This applies worldwide.

If this is not legally possible:

I grant any entity the right to use this work for any purpose, without any conditions, unless such conditions are required by law.